In the fall of '07 I bought a 'beater' bike.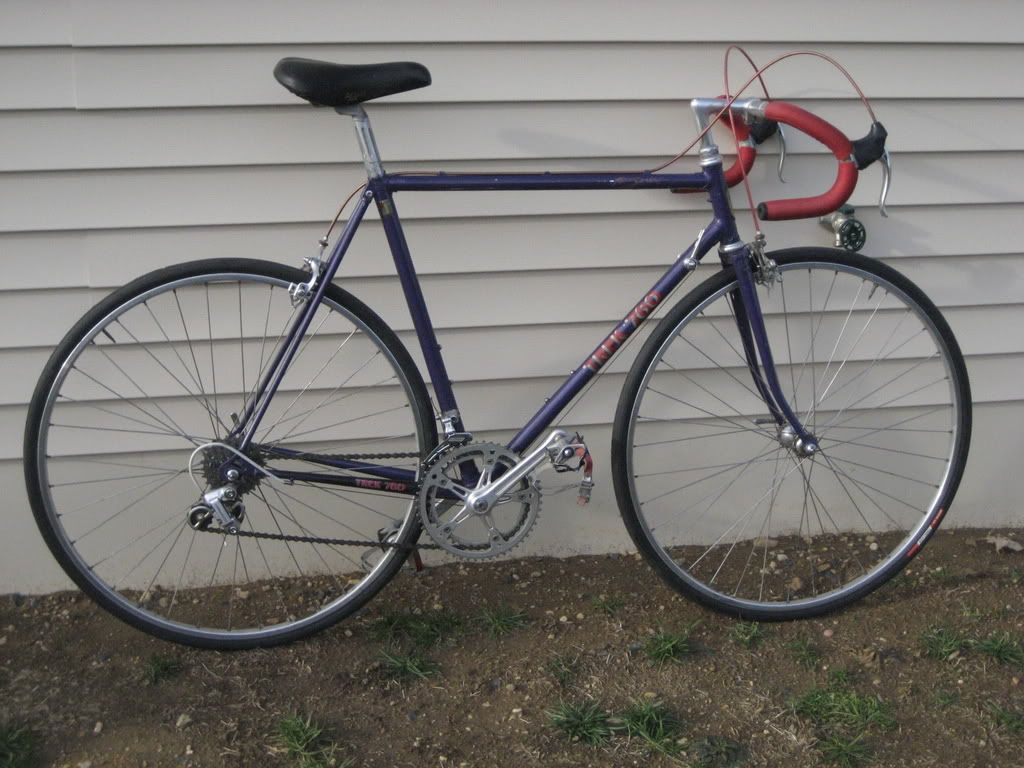 It turns out that this 84 trek 760 was their second best frame for the year. A beautifully made, lugged 531P Steel frame. It's actually pretty light, and it rode beautifully. Not quite the beater I was hoping for. So I set off to work.
That resulted in this.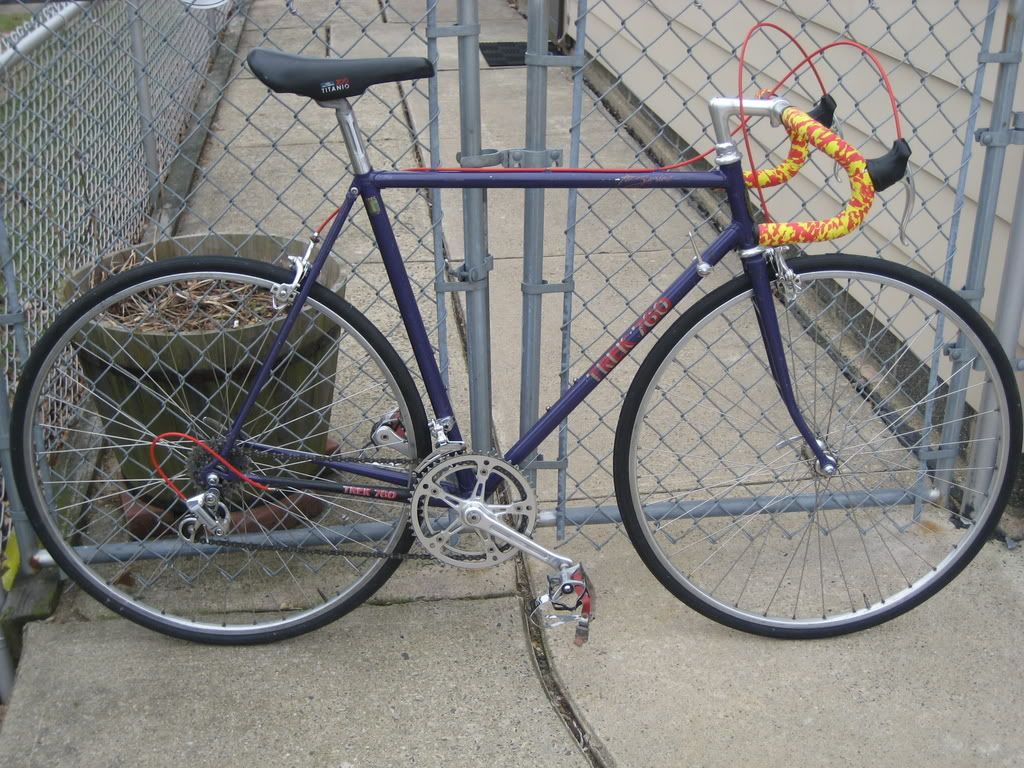 Not bad for a restoration project.
Turns out that the bike fit me really well. So it was back to the drawing board.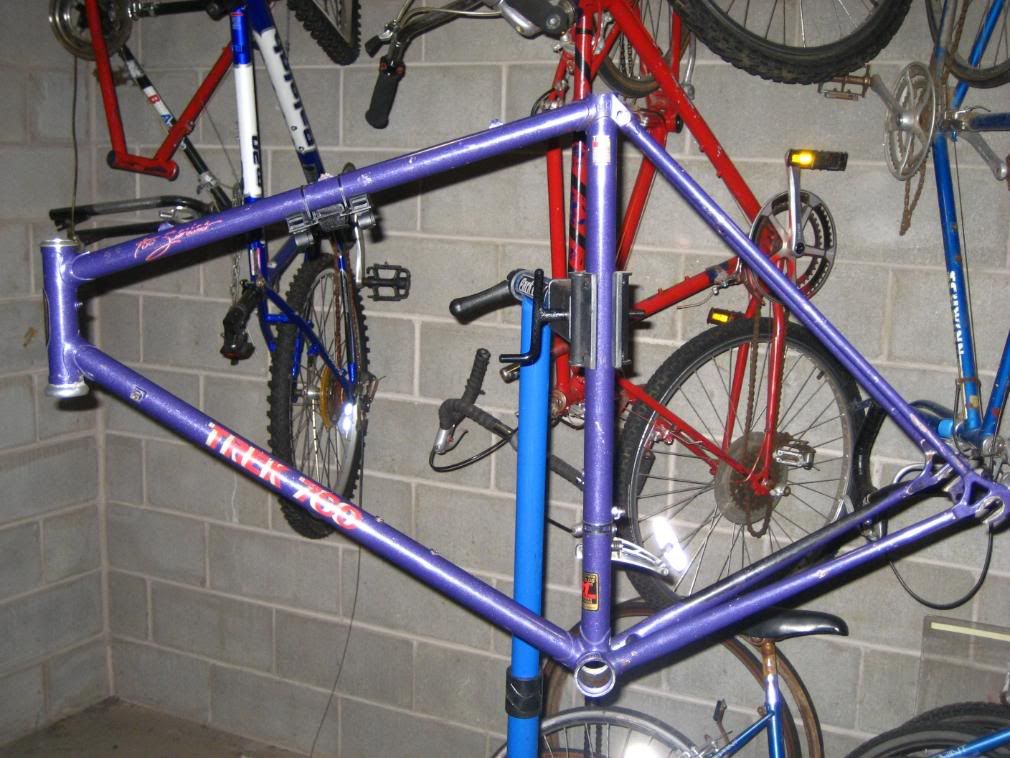 The background is the bike room at wesleyan. I spend countless hours wrenching in there with a band of misfits that comprise the bike co-op.
This particular wrenching session resulted in the first bike I ever raced.
Ironically, it was also the first bike I ever broke my face on. But, no matter.
In any event, I just traded all the campy parts on the trek for a handmade steel cyclocross frameset and some parts. They should be getting here next week.
In addition, I dipped into my savings (aka splurged) and bought a used dura ace 7800 groupset for the parts I needed. This includes the shifters, FD, RD, and brakes. I also bought a single speed slash fixed gear conversion setup, which includes cranks, cogs, a fixed wheelset, and other goodies.
Needless to say, I'll be eating ramen for a good bit.
Now here's the confusing part...
My CAAD9 race bike is outfit with shimano 105 parts. I have to strip all those parts off, and rebuild the bike with Dura ace.
The Cross bike is getting the 105 goodies.
The trek 760 will be reborn yet again as a single speed/fixed gear getting around bike. Awesome.
Tomorrow, I'll play hookey from work and build up the fixed gear. Hopefully, I'll clock in a few hours.
I'll be home (philly) this weekend, and I don't want to mess with the race bike yet.
Next monday, I'll probably play hookey again and strip the CAAD9 and replace the 105 with dura ace.
Just in time for Tokeneke. Awesome!
Maybe I'll try a training crit on a fixed gear. I'll have to spin 140ish rpm to keep up with the pack, but I think it'd be hilarious.
I might just try it for the hell of it. Sounds like a blast!
Build pictures to come!